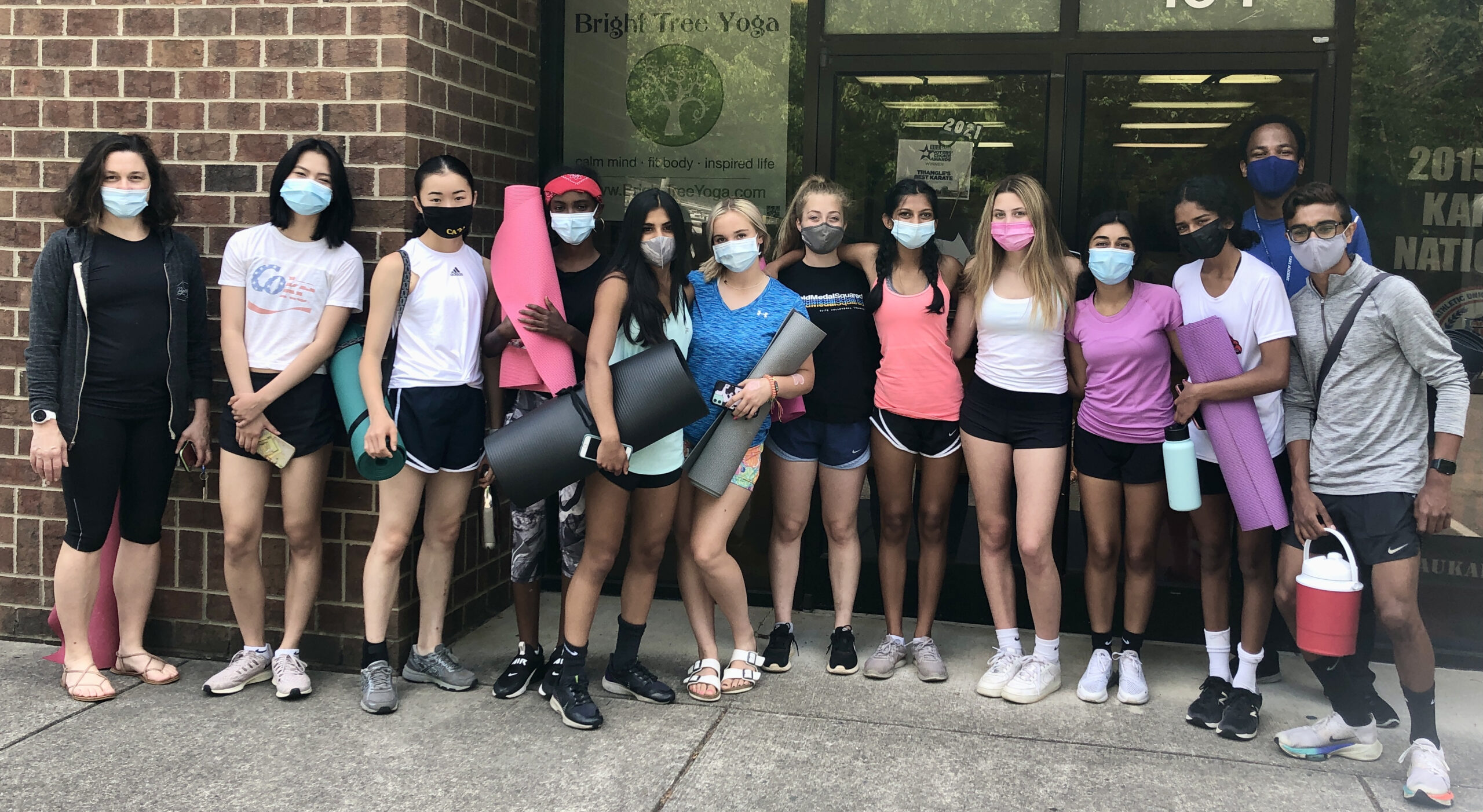 "Thank you so much for such an amazing class." – Live BETTER program, Cary Academy
Whether it's to start yoga, improve your practice or create a stronger connection within a group of people, we custom design our private classes for:
Individuals
With family or friends
Teams
Teen camps
Organizations
Businesses and Corporations
Special group

Our private classes are ideal for:
Learning the basics of yoga.
Improving and fine-tuning your practice.
Learning how to effectively stretch while at a desk for long hours.
Practicing when and where works best for your schedule.
Getting more out of your yoga postures.
Customizing poses for your injuries or needs.
Improving physical awareness.
Team or group bonding.
Private & semi-private classes within the Triangle are $75/hour.
For larger groups, fees are based on group size and location, simply contact us.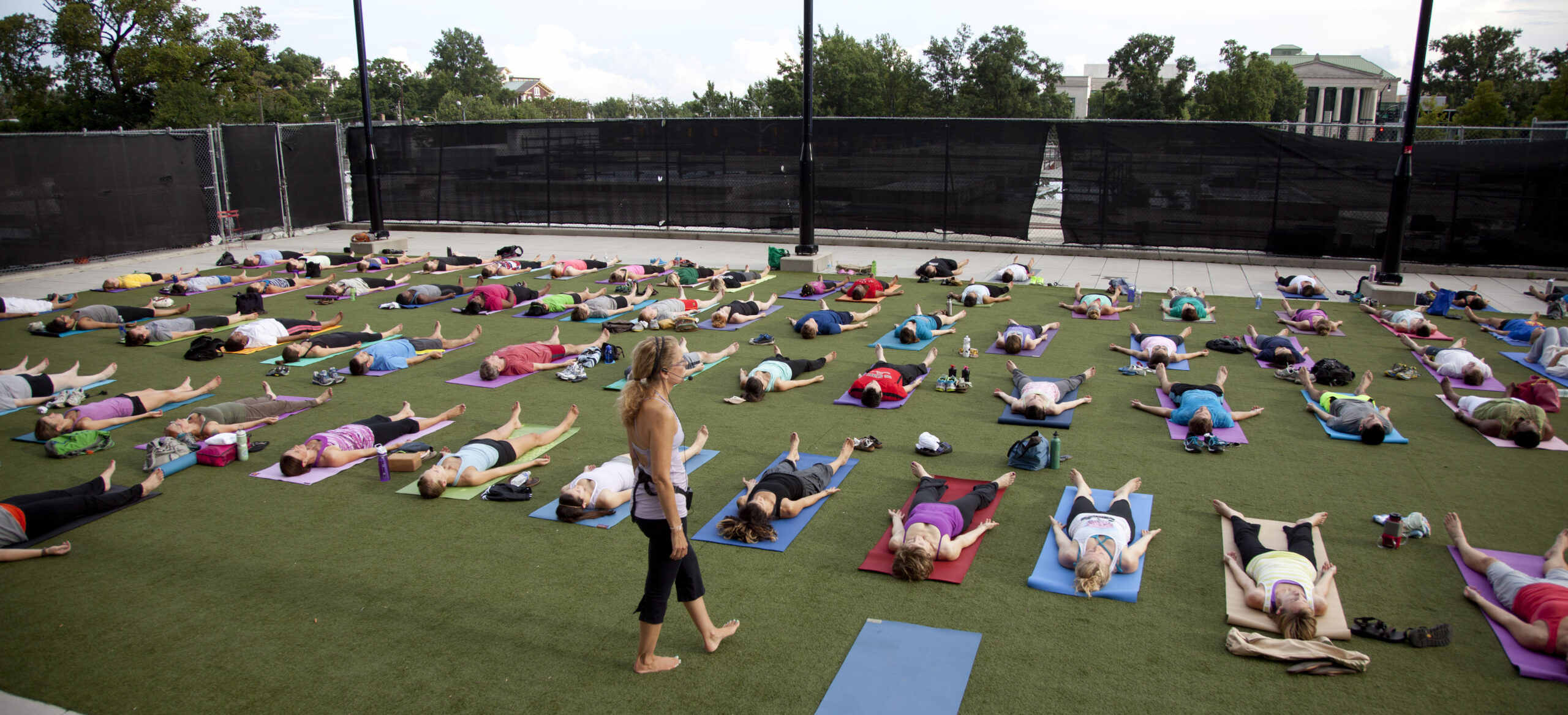 Roxane teaching at YogaFest NC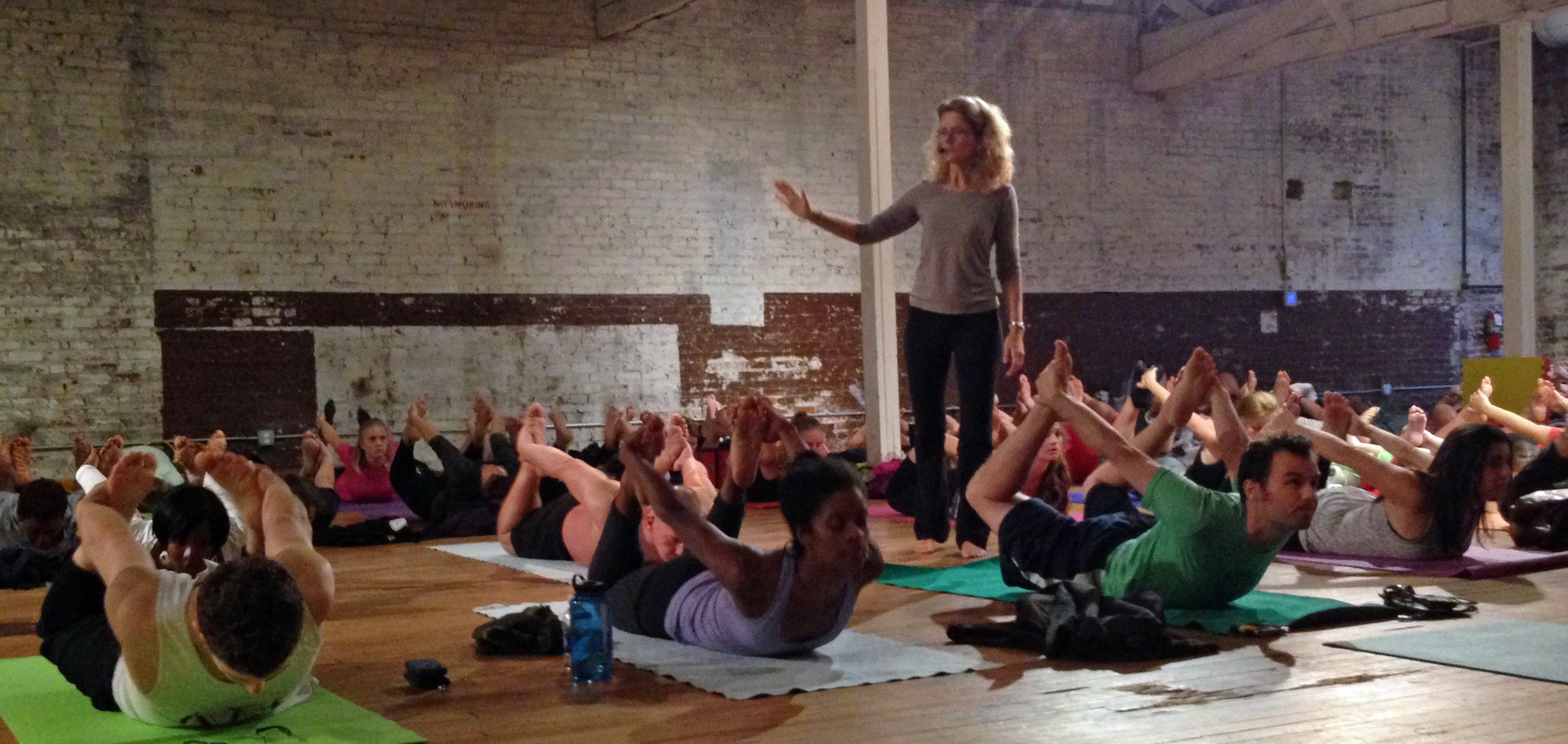 Roxane teaching at YogaFest Raleigh